GRA Certificate
Our US moissanite has an ID card.

High-quality American moissanite, each gem with a certificate and can be traced back to its origin on the website.
Exclusive Waist Code. Use a magnifying glass of 40x or more to view it If you want to view the waist code.

Each gem has an individual identity record and only 30 points or more have a waist code.
This classic engagement ring features sparkling scalloped pavé diamonds that extend three-fourths of the way around the ring. The center gem rests in six prongs of lustrous precious metal.
Shape: Round
Dimensions (mm): 9.6mm / 11.1mm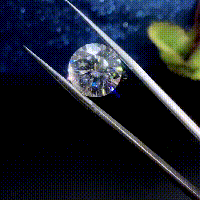 RING INFORMATION
Metal: Made of Platinum alloy.
Platinum filled (hypoallergenic).
Platinum filled is a pressure-bonded layer of rare metal that has 100 times more than plated jewelry. It is durable, won't chip or flake is tarnish-resistant, and is a great alternative to "karat" gold that is reasonably priced. Looks great and if taken care of should last for many years.
ACCENT GEMSTONES
Type: Lab-created diamond
Shape: Round
Number: 30
Min. carat total weight: 0.22
Setting: Scalloped Pavé
Average Color: F/G
Average Clarity: SI1
CENTER GEMSTONE
Type: Moissanite
Shape: Round
Average Dimensions: 9.6 x 9.6 mm / 11.1 x 11.1 mm
Average Color: Colorless
Average Clarity: VVS
About Moissanite
It's Not Diamond. It's Moissanite.
Using innovative, cutting-edge technology we have been able to create Moissanite that cannot be differentiated from diamonds by the naked eyes.
The market price for a 2-Carat diamond can cost up to US$10,000, but for now, Moissanite costs only 1% of the price.
Lab-Created: Yes.
The term "lab-created" refers to synthetic gems that have the chemical and physical properties of natural gems but are manufactured in a laboratory instead of naturally formed and mined. Please note that lab-created gems are not the same thing as stimulants, which may look like a natural gem but do not have the gem's physical and chemical properties. (For example, cubic zirconia is a stimulant of the diamond; it does not have the physical and chemical properties of a diamond.) There can be a large price difference between lab-created and natural gemstones, depending on the efficiencies achieved in the lab-creation process.
What Makes Moissanite So Special
Unscratchable, And can live for a lifetime.
Diamonds are the hardest known mineral and receive a 10 on the Mohs Scale of Hardness.
On the Mohs scale, Moissanite scores 9.25 - 9.50. Because of this exceptional score, Moissanite is very durable and ideal for everyday wear.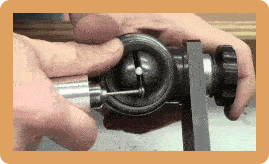 More brilliant than diamond itself.
Unbelievably, Moissanite is more brilliant than Diamond itself with a refractive index of 2.62 that can make it shine like you never seen before. Diamond refractive index is 2.42.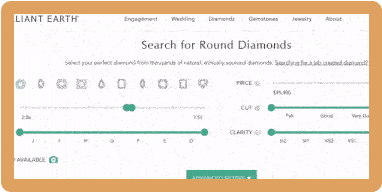 Cannot be differentiated from diamonds with the naked eye Yet Moissanite is Only 1% - 10% Of Diamond Price!
Moissanite is very rare in nature. Our Moissanite is a Lab-grown gemstone and has zero affiliations with the conflicted history of Diamond
Diamond mining causes environmental devastation. There are many unethical labor practices and violence
We've Got You Covered!
Captivasy is dedicated to creating and delivering socially-responsible gemstones and fine jewelry that lasts a lifetime. Part of our promise is to provide a first-rate customer experience by making products that exceed expectations.
💖Support small brand
⚡Click the ADD TO CART button before we sell out.

Shipping Time
🔥Our current turnaround time is running 1-5 business days. Although some of the items are made ahead, due to the high volume of orders, shipping times are longer than usual. If I have the item ordered in stock I will mail it out as soon as possible!
🚀SPEEDY SHIPPING. No one likes waiting. To your door and it's fast.
😉Thank you for your patience. Please let us know at support@mail.flexehag.com if you have any questions.