We are selling the items for $17.99-$25.99 when you first order. Limited to 500 pieces only. After 500 pieces we will return to the original price of $35-$65
😍379 sold in the last 48 hours
🙌
99.7% of Reviewers Recommends This Product.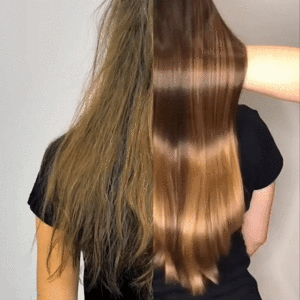 Perfect & Healthy Hair in no Time!

MAGICAL TREATMENT is a universal solution to restore the beauty and health of your hair. If you have never applied Flexehag™ Magical Treatment on your hair, then you might not know a lot about the types of benefits that it can provide.

REVITALIZES / NATURAL INGREDIENTS

Flexehag™ Hair Mask With Pure Keratin is the expensive conditioner that salons charge for. Save on high labor costs when you use it yourself at home. You will achieve the results of a salon treatment at an affordable price.

This revolutionary treatment revitalizes your hair in minutes with stunning results. The cream is made of 98% natural ingredients and effective repairs and nourishes your hair fibers in depth.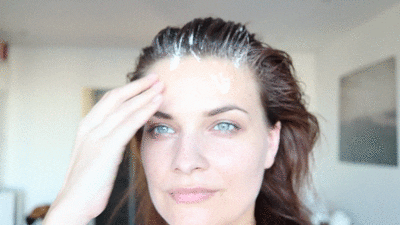 REPAIR CREAM | NO NEED TO CUT

When pollution, blow-drying, and coloring damage your hair, the pure keratin contained in the treatment gives it back its suppleness, shine, and strength. Keratin is also known to be effective against hair loss. Hair is naturally composed of 99% keratin. Keratin-based treatments are therefore the only treatments that can completely restore it from the roots to the ends. Save yourself a trip to the hairdresser and keep your beautiful length.

Improves nutrition of the hair follicle by 89%.

Restores even the most severely damaged hair. In order to restore the structure of the hair, give it shine, fill it with strength and accelerate growth, you can apply this Magical Treatment Hair at home, which is one of the most effective methods for hair care.



MAGICAL TREATMENT INGREDIENTS

Aqua, Cetearyl Alcohol, Steartrimonium Chloride, Parfum, Amodimethicone and Trideceth-12, and Cetrimonium Chloride, Cyclopentasiloxane, Dimethicone, Hydroxyethylcellulose, Argania Spinosa Kernel Oil, Citric Acid, Methylchloroisothiazolinone, and Methylisothiazolinone.

How to use the cream?

1) After shampooing, drain and dry your hair so that it is slightly damp.
2) Cover your hair with a reasonable amount of Flexehag™.
3) Then massage for 5 minutes so that the cream penetrates the roots.
4) Finally, place a warm towel over your hair and leave the cream on for 20- 30 minutes.
5) Rinse with water without shampooing, the result is immediate! Your hair is smoother, shinier, and easier to style.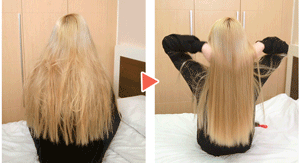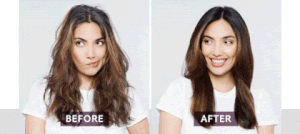 Suitable for all hair types. For straight and curly hair, we recommend 1- 2 treatments per month. If you have curly, frizzy, or damaged hair, opt for more regular treatment of 1to 2 times a week.

Shipping Time
🔥Our current turnaround time is running 1-5 business days. Although some of the items are made ahead, due to the high volume of orders, shipping times are longer than usual. If I have the item ordered in stock I will mail it out as soon as possible!
🚀SPEEDY SHIPPING. No one likes waiting. To your door and its fast.
😉Thank you for your patience. Please let us know if you have any questions.
Sccy innovation laboratory in Germany was founded by Johann of Germany in 1984. He is a German chemist and biologist. He graduated from Munich University of technology and was the editor in chief of the journal f ü R Praktische Chemie; It is biochemical research and experimental institution authorized by the German government, headquartered in Ulm, with more than 50 core R & D teams with graduate degree or above and more than 200 professional and technical personnel.
In 2019, the sccy innovation laboratory will be expanded to 11 countries in North America, Africa, and Asia. It is mainly engaged in the research of phosphatase, quantitative proteomics, chemical informatics and metabolism, surfactant, and so on Laboratories for research, development, and technical services of cosmetic additives, emulsifiers, fragrances, cosmetics and other new technologies, new materials, new products, and new equipment.