This is a Romantic fresh, clean fragrance. This hot scent starts with ozonic marine notes collide with hints of crisp bamboo grass aroma which veils a base of sensuality.
You will definitely like this one.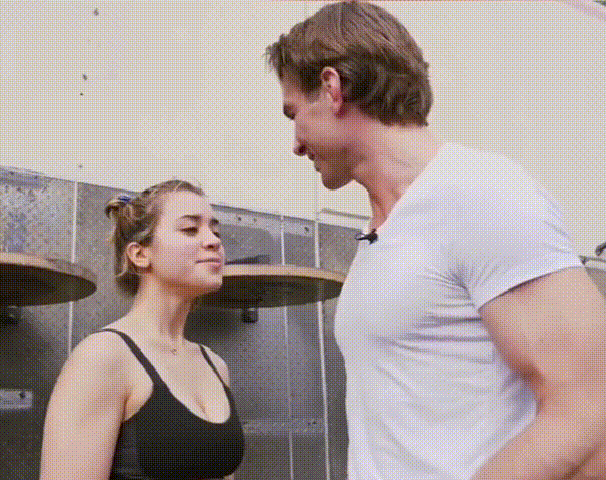 Pheromone perfume work thru the nose, signaling a subconscious triggering of the following...
1 Increases arousal and helps to rekindle romantic relationships
2 Others are drawn to you thru the perfume
3 You feel more attractive to the opposite sex
4 The fragrance helps bring on more self-confidence and a feeling of contentment
LoveSpell Pheromone Perfume (For Him & Her) is a seductive and irresistible fragrance that will leave a lasting impression on anyone who comes into contact with it. With its blend of warm, sensual notes, this perfume is perfect for the confident, modern woman who knows what she wants and isn't afraid to go after it.
TURN HEADS AND LEAVE A LASTING IMPRESSION
The warm, sensual notes of LoveSpell are perfectly balanced to create a fragrance that is both sophisticated and alluring. Whether you're wearing it to work or out on the town, this perfume will help you feel confident and in control. And with its long-lasting formula, you can be sure that the fragrance will last all day or night, so you can feel cool and desirable no matter where you go.
Long-lasting fragrance - LoveSpell has an enduring scent that stays on the skin for hours, ensuring that you remain irresistible throughout the day.
Subtle and delicate - The scent of LoveSpell is not overpowering or offensive, allowing you to wear it in a variety of settings without causing discomfort or irritation.
Safe and natural - LoveSpell is made from all-natural ingredients that are gentle on the skin and do not cause irritation or allergies, making it a safe and healthy option for those with sensitive skin. Phthalate-free, NO testing on animals. None of our fragrances are tested on animals. Also, the fragrances comply with RIFM standards. Nitro-musk free.
ATTRACT THE ATTENTION YOU DESERVE
Whether you're looking to make a lasting impression on a first date or simply want to enhance your natural charisma, LoveSpell has you covered. 
So why wait? Try LoveSpell today and experience the irresistible allure of pheromone-infused cologne.
How to use:
Apply just like any other fragrance. For better results, apply on pulse points (behind your ears, wrists, and jawline). 
Please note:
Keep out of reach of children.
For external use only. If contact with the eyes occurs, rinse thoroughly with water.
Please allow 24-48 hours for your tracking number to generate.
Questions or Concerns? Please email us.
💖Support small brand
We offer 30-day returns so that you can make sure your purchase is just the right choice for you. We take pride that our jewelry is produced with exceptional standards that allow us to go with such policies with confidence.
⚡Click the ADD TO CART button before we sell out. 

Shipping Time
🔥Our current turnaround time is running 1-5 business days due to our products are all handmade. Although some of the items are made ahead, due to the high volume of orders, shipping times are longer than usual. If I have the item ordered in stock I will mail it out as soon as possible!
🚀SPEEDY SHIPPING. No one likes waiting. To your door and its fast.
😉Thank you for your patience. Please let us know if you have any questions.