Description
This watch is a skillful combination of design and function. Its rectangular, stainless steel case contrasts beautifully with the bracelet's design, making this watch a powerful, feminine companion for elegant business outfits.
Details
Material
Stainless Steel.

Gem: VVS Moissanite Diamonds

Lab-Created: Yes.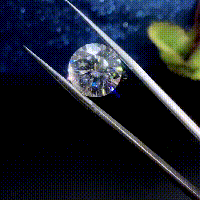 About Moissanite
Moissanite is not an imitation diamond! Moissanite is an alias for natural silicon carbide crystals, named after the French chemist Henri Moissant who first discovered it in 1893.

Moissanite is very similar to diamond in terms of fire, hardness, luster, refractive index, and physical properties. Its fire is 2.4 times that of a diamond, and moissanite has a higher dispersion and refractive index than a diamond, The hardness of moissanite is 9.25. It's second only to diamond and harder than any other gemstone.
Fire
Diamond: 0.044
Moissanite: 0.104
Glossiness
Diamond: 17.2%
Moissanite: 20.4%
Refractive index
Diamond: 2.42
Moissanite: 2.69
Hardness
Diamond: 10
Moissanite: 9.25
Lab-Created: Yes.
The term "lab-created" refers to synthetic gems that have the chemical and physical properties of natural gems but are manufactured in a laboratory instead of naturally formed and mined. Please note that lab-created gems are not the same thing as stimulants, which may look like a natural gem but do not have the gem's physical and chemical properties.
Feature

Case diameter: 34mm

Dial thickness: 9mm
Adjust the time button, pull out a file is to adjust the calendar, and pull out the second gear is to adjust the pointer, after the adjustment, all the heads are pressed in, and time and calendar can be normal operation.
🔥Our current turnaround time is running 3-5 business days due to our products are all handmade. Although some of the items are made ahead, due to the high volume of orders, shipping times are longer than usual. If I have the item ordered in stock I will mail it out as soon as possible!
🚀Standard shipping is $5.99 and takes about 8-15 business days after shipment(worldwide).
😉Thank you for your patience. Please let us know if you have any questions.