The kalimba is an African musical instrument consisting of a wooden board (often collated with a resonator) with attached staggered metal tines, played by holding the instrument in the hands and plucking the tines with the thumbs. Just need to use two thumbs play to make a sound.
The kalimba is produced and classified as part of the lamellaphone family, and part of the idiophone family of musical instruments. Great for children as it is very simple and easy to learn. Produces a lovely sound that can be adjusted with the tuning hammer.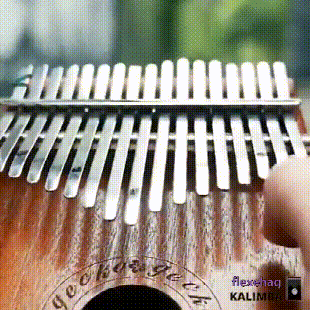 This 21 Key Pro Kalimba features beautiful glossy finish workmanship, providing a more smooth and aesthetic appearance, not only for you, it's also a perfect gift for friends or families.
A Complete Package – for Beginners or Professionals
The kalimba comes with everything you need to start playing beautiful music immediately:
a tuning hammer
instructional booklet
silicone finger protectors
color-coded key stickers
polishing cloth
cloth bag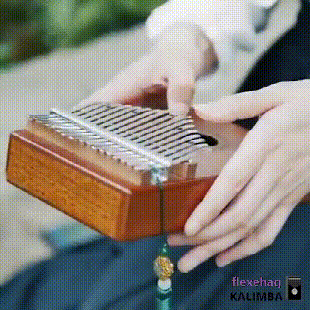 This portable musical instrument is simple to master and produces performance-quality sound.
Relax, Learn, Share, Travel, and Stress Reduction
The kalimba provides a break from digital screens. Relax with the soothing sounds of kalimba music.
Easy Mastery
Our 24-key thumb piano is easy to learn, even if you've never played an instrument before. Great for beginners.
Great Gift Idea
The kalimba makes a lovely home décor item, and the sound is rich enough for professional or performance use.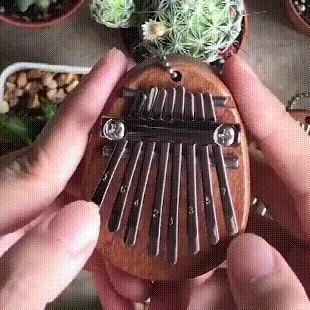 Goes Anywhere
The kalimba is hand-held and completely portable. Take it with you wherever you go. Travel bag included.
Wonderful Sound
Adopts premium Sitka spruce as top, and Sapele as back and sides, producing bright, crisp, and fuller sound, with better resonance and sustain, perfect for various styles of music.
Thoughtful Design
The solid wood body amplifies the sound projection onto the guitar's resonance box, resulting in increased resonant frequency and sustain. Ore steel metal tines keys point downward, for comfortable playing. Notes are engraved on the keys, for quick mastery.
Stable Intonation
The kalimba features a well-designed voice-controlled sounding hole to improve the intonation, making the sound more focused, providing better acoustic transmission efficiency and more stability.
Package Include:
1 x Pro Kalimba / Mini Kalimba

1 x Tuning hammer

1 x Instructional booklet

1 x Silicone finger protectors

1 x Color-coded key stickers

1 x Polishing cloth

1 x Portable cloth bag
⚡Click the ADD TO CART button before we sell out.

Shipping Time
🔥Our current turnaround time is running about 1-5 business days. Although some of the items are made ahead, due to the high volume of orders, shipping times are longer than usual. If I have the item ordered in stock I will mail it out as soon as possible!
🚀SPEEDY SHIPPING. No one likes waiting. To your door and it's fast.
😉Thank you for your patience. Please let us know if you have any questions.