Have you ever been annoyed by fabric lint, fuzz, or pills on your clothes? Have to throw away your favorite clothes.
Have you ever been sad that the fuzz remover only can cover a small area and works slowly? Waste of your time.
Have you ever been helpless that the fabric remover only can work by plugging it into an electrical outlet? Hassle for you.
Have you ever imagined that there is a versatile lint remover that can be used on your favorite clothes, fabric cushions, and household goods?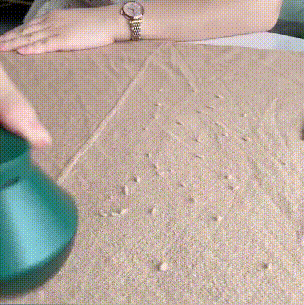 Just try the Lint Remover designed with the user experience in mind. A rechargeable remover, a large lint catcher, a comfortable 180-degree rotatory grip, a larger 2.7 shaving head, and double battery capacity all encourage an easier process. The shaver removes pills from sweaters, coats, gloves, scarves, blankets, gloves, and other fabrics and makes them look new again.
3-in-1 Lint Remover
Lint shaver, electrostatic stick brush, and cleaning brush are in one device which helps to remove loose debris from the fabric and smooth the cloth before or after de-fuzzing it. This makes it a great all-rounder- clean away any fabric type, with no restrictions.
Safe and Fast Charging
The lint remover takes about 2 hours for a full charge, which can work while charging. Battery pollution is ruining our life - using a rechargeable fabric shaver not only save your money but also help to save the environment and keep your clothes new.
5W Motor and 6-blades Technology
The lint remover, equipped with a 5w powerful motor the principle of 6-blade technology, will cut out the balls and lint in a speedy and efficient fashion without having any cuts on clothes.
Safe to Use and Clean
This fabric shaver will automatically stop its function when the blade cover is open or loose. And it is safe for you to clean the blade with the little cleaning brush provided.
One Button and Three Light Mode
Press the button to switch on/pause/off. The light will be red while it's charging; Once it's full charge, it will be green. While working, it will be blue. Note: The blue light flashes when the battery is low.
Larger Shaving Head
The 2.7" shaving head on the sweater shaver can cover more area than the normal cleaners. And the different sizes of stainless steel net holes can easily remove any fluff, lint, or bobbles.
Dual Detachable Design
The high-capacity lint catcher and electrostatic brush on the defuzzer can be detected. And the electrostatic brush can be used according to your garments. Note: press the handle to take off the catcher first and then press the handle to take off the brush.
Material Stainless Steel
Color White Pink Green
Item Dimensions LxWxH 5.3 x 3.6 x 6.6 inches
Handle Material Alloy Steel
Operation Mode Automatic
⚡Click the ADD TO CART button before we sell out.

Shipping Time
🔥Our current turnaround time is running 3-5 business days due to our products are all handmade. Although some of the items are made ahead, due to the high volume of orders, shipping times are longer than usual. If I have the item ordered in stock I will mail it out as soon as possible!
🚀Standard shipping is $5.99 and takes about 10-15 business days after shipment.
😉Thank you for your patience. Please let us know if you have any questions.