Featuring a removable bead for easy arranging and customization, the charm bead open design allows you to add, remove or rearrange beads to meet your needs and aesthetic desires
Beautiful, elegant, and discrete, these mindfulness rings are the perfect portable support for all of us carrying a bit of anxiety.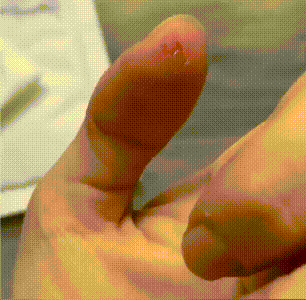 Ideal for fidgety fingers or pent-up energy the rotatable metal beads aid in preventing nail biting and skin picking.
Practice mindfulness to help calm stressful situations while focussing on the movement and rotation of the ring in combination with slow and intentional breathing.
I hope it helps you too.
Description
This dainty yet strong ring is a great way to manage stress or anxiety in a stylish way :) The beads move freely around the band. You can move them around to help you stay focused or relaxed.
STRESS RELIEVING MEDITATION RINGS: These spinner rings will help you fidget everywhere while being gorgeous, and without distracting your surroundings. Meditation rings have meditative, anxiety-relief, and calming effects.

"I have been destroying my thumbs for like 10 years because of anxiety. So I got this ring. You can move the beads around which is supposed to help distract you. "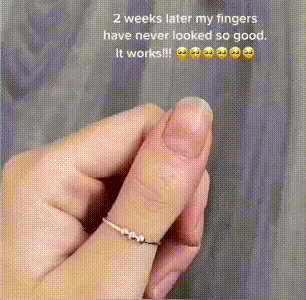 "2 weeks later my fingers have never looked so good. It works!!!"

Details
Dimension
Ring: Diameter 17.4mm, Circumference 55.5mm. The default size is 7 and adjustable.
Material
Made of Medical Grade Titanium Steel.
GOLD/PLATINUM-FILLED (hypoallergenic)

14K Gold fill is a pressure-bonded layer of gold that has 100 times more gold than plated jewelry. It is durable, won't chip or flake is tarnish-resistant, and is a great alternative to "karat" gold that is reasonably priced. Looks great and if taken care of should last for many years.
⚡Click the ADD TO CART button before we sell out.

Shipping Time
🔥Our current turnaround time is running 1-5 business days. Although some of the items are made ahead, due to the high volume of orders, shipping times are longer than usual. If I have the item ordered in stock I will mail it out as soon as possible!
🚀SPEEDY SHIPPING. No one likes waiting. To your door and its fast.
😉Thank you for your patience. Please let us know if you have any questions.