"These really make you sweat! Either include them in your workout or just wear them as you're walking around cleaning the house!!!!! I'm ready for the next size down!!!!!"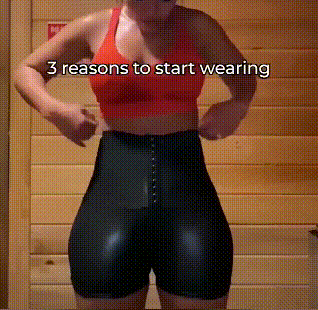 These comfy, sweat-enhancing shaping leggings are designed to get you real results blazing fast. You can run, jog, stretch, or squat - these leggings will stay right in place while locking in the heat and making you look and feel great. Slip them on and start sweating off pounds and water weight, all while enjoying a seamless, comfortable fit all day (plus the endorphin rush!)
Perfect for raising your body temperature to sculpt and shape your tummy, waist, thighs & back.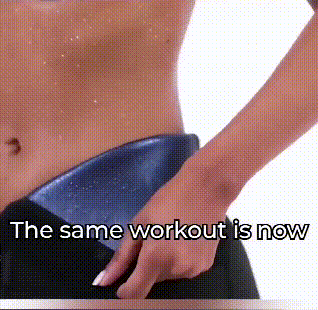 KEY BENEFITS
Built to multiply the effectiveness of your workout by concentrating body heat and promoting perspiration. You're going to feel the burn!>
Exceptional comfort and fit with strategic moisture-wicking fabric and ventilation.
Powerful compression to increase blood flow, reduce muscle fatigue, and prevent strain and injury... perfect for warm-up and cool-down!
Provides a hot sauna-like experience including many of the same scientifically-proven benefits without the extra effort or cost.
Gray Shaper Technology
Unlike all other technologies that fail, the belt is made with Lycra fabric with firm compression and elasticity, warming up your body's core, absorbing heat from your thighs, legs, and butt, producing sweat, and promoting fat-burning, accelerating natural perspiration, and eliminating fluid retention.
Increases Self Esteem
Imagine you using the belt and seeing the result you've always dreamed of, enjoying the summer and having a body to be envied.
SOFT FABRIC & FLEXIBLE FIT
With its buttery soft stretch microfiber, this shaping bottom has a flexible fit that moves with you. This body short tummy shaper provides just the right amount of stomach, hip, and rear coverage for confidence and comfort.
Everyday Wear Waist Trainers
gym, running, yoga, aerobics, jogging, hiking, walking, driving, postpartum recovery, weddings and brides, Social and banquet, housework, office. Protecting core muscle groups and reducing the risk of injury during sporting. No matter when you wear this waist slimmer, you can get about a 3-4 inch waistline reduction instantly, making your body curve more attractive. You will be the focus of attention.
SIZE CHART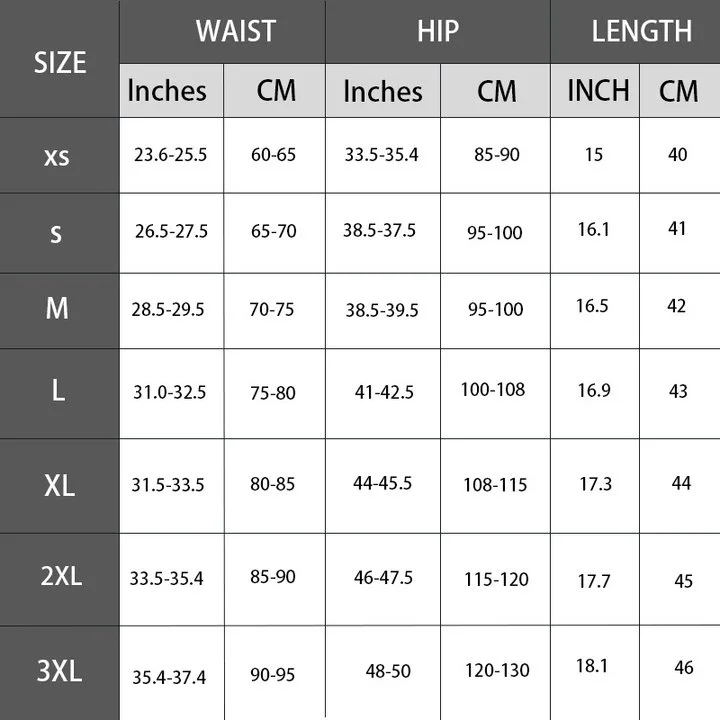 ⚡Click the ADD TO CART button before we sell out.
Shipping Time
🔥Our current turnaround time is running 1-5 business days. Although some of the items are made ahead, due to the high volume of orders, shipping times are longer than usual. If I have the item ordered in stock I will mail it out as soon as possible!
🚀SPEEDY SHIPPING. No one likes waiting. Shapewear to your door and its fast.
😉Thank you for your patience. Please let us know if you have any questions.