Ready for long, luscious, and full natural lashes? This eyelash enhancer serum is a powerful serum that targets brittle, short, and sparse lashes! It is fortified with natural vitamins, extracts, and peptides to nourish and infuse your eyelashes with what they need to look longer, fuller, and voluminous in 25 days.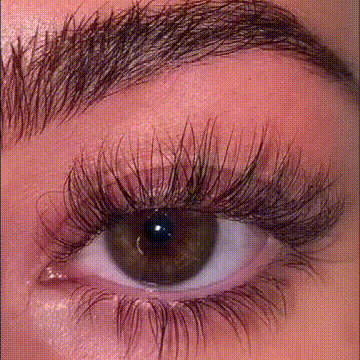 Size: 7 ml approx. 2 months supply if applied twice daily.
Suitable for all age groups above the age of 18+
Simply apply serum twice a day for 2-8 weeks for full and best results.
Benefits
Infused with a blend of vitamins, peptides, and extracts. Key ingredients like Biotin Peptide, Vitamin B5, Myristoyl Pentapeptide-17 & Green Tea Extract
Real results - up to 75% longer and 80% more voluminous-looking lashes
*Results may vary from person to person
Cruelty-free, Vegan, Paraben & fragrance-free
Easy application - less than 5 seconds
Safe with lash extensions and contact lens wearers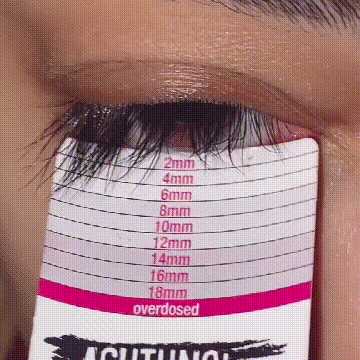 Key Ingredients
Biotin Peptide
Vital for healthy hair growth, this vitamin naturally supports keratin, one of the most essential building blocks for gorgeous long eyelashes.
Panthenol
Also known as Vitamin B5, helps to grow lashes by preventing brittleness and lash breakage. It smooths and conditions hair, helping shorter eyelashes grow longer by preventing lash fall.
Myristoyl Pentapeptide-17
This peptide penetrates the eyelashes to stimulate keratin growth and delivers essential proteins straight to the root of the eyelashes, supporting natural hair growth.
Green Tea Extract
This antioxidant also boosts circulation and stimulates hair growth.This extract works hard to make sure your lash line is healthy for long, fluttery lashes
FAQs
Yes, it does! However, you must be patient and consistent. The time before you see results can vary depending on your lashes' growth cycle stage when you start to use the product. It normally takes between 4-8 weeks to see full results. If you don't achieve any results after consistent use of 8 weeks, you have the right to claim our money-back guarantee.
STEP 1 Remove your makeup with an oil-free makeup remover or cleanser.
STEP 2 Apply only one stroke of serum at the root of your upper lashes (like an eyeliner) twice a day. One dip is sufficient for both lash lines.
STEP 3 Wait until the serum has fully dried if applying additional beauty products.
STEP 4 Allow the serum to work overnight.
*Same process applies if using on eyebrows.
Important: Don't do multiple applications or double dips. Using more than instructed will not give you quicker results. One dip into the bottle is enough for both eyes.
Just got your eyelash extension or falsies removed and left with short lashes? Tired of always having short, sparse and brittle lashes? We've got you covered!
Get ready to grow your own natural lashes longer, fuller and stronger. This Eyelash Serum is a lash-enhancing product fortified with tons of vitamins to nourish your eyelashes with what they need for ultimate eyelash goals. This serum can also be used as an eyebrow enhancer serum to grow fuller and thicker brows!
Ingredients: Aqua, Glycerin, Butylene Glycol, Propanediol, 1,2-Hexanediol, Biotinoyl Tripeptide-1, Camellia Sinensis Leaf Extract, Caprylyl Glycol, Centella Asiatica Extract, Chamomilla Recutita Flower Extract, Ethylhexylglycerin, Glycyrrhiza Glabra Root Extract, Isopropyl Cloprostenate, Myristoyl Pentapeptide-17, Panthenol, Polygonum Cuspidatum Root Extract, Rosmarinus Officinalis Leaf Extract, Scutellaria Baicalensis Root Extract, Tocopherol, Xanthan Gum, Benzoic Acid, Phenoxyethanol, Sodium Benzoate
💖Support small brand