How fancy and elegant is this ear cuff earring?

This beautiful wrap earring is a special and unique piece of jewel for you and a perfect gift for any occasion. The earring is made of solid and high-quality titanium steel. Titanium steel does not change or fade the color.

The earring is really detailed as you can see from the pictures and comes with a bright and shiny clear Swarovski and 10cm long tassel chains.

Wrap your ear in this beautiful earring. It no needs a piercing to wear. Perfect to wear every day on every occasion. Fits all type of ear.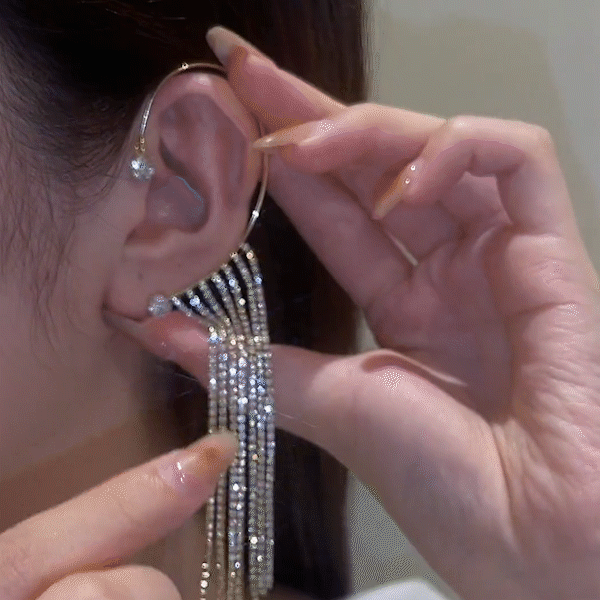 Product Details
Handmade item
Materials: 14K Gold Fill, Titanium steel, Brass, Zircon
Made to Order
Colour: Silver or Gold
Surface: Polished
Size: 10cm long tassel
Earring Type: Ear cuff
Designer Says

Like red lipstick on the mouth, my products wake up and brighten and bring the wearer to life! Drawing attention to her beauty and specialness…her moods and movements…her dreams and fantasies.


Materials

GOLD-FILLED (hypoallergenic)

14K Gold fill is a pressure-bonded layer of gold that has 100 times more gold than plated jewelry. It is durable, won't chip or flake is tarnish-resistant, and is a great alternative to "karat" gold that is reasonably priced. Looks great and if taken care of should last for many years.
Lab-Created: Yes.
The term "lab-created" refers to synthetic gems that have the chemical and physical properties of natural gems but are manufactured in a laboratory instead of naturally formed and mined. Please note that lab-created gems are not the same thing as stimulants, which may look like a natural gem but do not have the gem's physical and chemical properties. For example, cubic zirconia is a stimulant of the diamond; it does not have the physical and chemical properties of a diamond.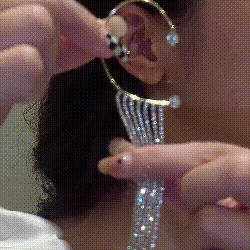 Only when the angles follow the golden ratio will all the light shining into the diamond be fully refracted. It is because of our diligent pursuit of the cut that our zircon has its brilliance.
Shipping Time
🔥Our current turnaround time is running 3-5 business days due to our products are all handmade. Although some of the items are made ahead, due to the high volume of orders, shipping times are longer than usual. If I have the item ordered in stock I will mail it out as soon as possible!
🚀Standard shipping is $5.99 and takes about 5-10 business days after shipment. There are expedited shipping options.
😉Thank you for your patience. Please let us know if you have any questions.