💎✨This handbag in zircon chain mesh has multiple elements and is made of high-quality genuine leather with zircon designs throughout the purse. The special design is unique and chic.
😍💖The shiny sequins and zircons will make you an eye-catcher at the party. The shiny purse is perfect for modern and fashionable trendsetters.
Detail information
Dimensions: 19 x 12 x 9 cm. Suitable for iPhone, cards, money, car keys, gums, mini mirror, lipstick, and more necessaries.
Each pouch is delivered with a long chain. The chain length is 100 cm.

Clutch / Crossbody bag / Casual bags / Shoulder bag.
Details
Zircon Setting
Handmade.

The zircon is set very firmly and will not come off.
Material
80% zircon.

High-quality stainless steel bracket to prevent oxidation.
Lab-Created: Yes.
The term "lab-created" refers to synthetic gems that have the chemical and physical properties of natural gems but are manufactured in a laboratory instead of naturally formed and mined. Please note that lab-created gems are not the same thing as stimulants, which may look like a natural gem but do not have the gem's physical and chemical properties. For example, cubic zirconia is a stimulant of the diamond; it does not have the physical and chemical properties of a diamond.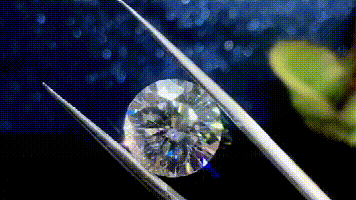 33 Facets Per Zircon
Only when the angles follow the golden ratio will all the light shining into the diamond be fully refracted. It is because of our diligent pursuit of the cut that our zircon has its brilliance.
💎Will The Bling Stay For Long?
😉100% yes! Thanks to our innovative glass mesh design technology that secures all zircon in place and each bright zircon are protected by four claws. This special feature holds the crystals together, allowing our bling to be super solid while being super comfortable to use on a daily basis.
Other than that we complimentary bag of spare zircons. We do our best to allay your concerns about zircon shedding.

We only provide Good quality handbags, all the handbags are well selected.

We accept company orders, OEM and ODM

With the difference in the measurement method, please allow 0.2"-0.9" in size error due to manual measurement.

Due to differences between monitor displays, actual color may vary slightly from image.

Because it is brand new. Therefore, there will be odors during packaging and transportation, but if the clutch is left in the free circulation of air for Few Hours the odor will disappear.
Diamonds Quality
Dazzling Diamonds, Hand-applied on Satin Material, Fixed well, will not fall off.

it has 18 cut surfaces, so it has a good refraction effect and can be shine, Bling Bling
Closure
Giant Synthetic Peal on the Magnet Clasp

Size & Capacity
Small size available for iPhone Plus, some cash, short small lipstick

Smooth Satin Fabric lined interior



Hardware & Plating
Gold-toned hardware Plating.

Well-Selected hardware, no bubbles, no rust, and no starches.

Removable inside pouch.
Top-Handle
Hand Made Synthetic Pearl with Crystals Wristlets.

Chains & Strap
Detachable Long Metal Shoulder O Chains

Total 100cm Length

Drop length 50cm
💎✨What Our Customers Said
I loveeee love loved this bag! wore it to a wedding recently and literally, everyone stopped to ask me about it. It's a great party bag if you're looking for something that will look incredible, be easy to hold (versus clutches that make it hard to carry multiple things), and also something that you can actually put your phone, makeup, and keys in. It clasps really easily and doesn't open, and also comes with spare jewels in case anything falls off (which nothing did so far) and comes with a chain if you're not in the mood to carry it. gorgeous bag! I was able to store my powder, brush, lipstick, phone, keys, ID all in it with room to spare. But its not bulky and looks great. -- ⭐⭐⭐⭐⭐ Anum A
This bag is so pretty. I'm in love with it. It looks so much better in person. The color is beige. I was skeptical at first because I didn't know how it would look, but I'm glad I decided to go with this one. It does come with a chain I probably won't be using it, but is helpful. This is hands down the cutest bag ever. -- ⭐⭐⭐⭐⭐ NiaaLove
I usually don't write reviews, but this time I had to! This bag is definitely a show stopper, I received so many compliments! If you're trying to decide on this bag or anything else, stick with this one! The bag literally speaks for itself so you really don't have to do much with your outfit, which is why I love it. It also came in great condition and super fast! You won't be disappointed! -- ⭐⭐⭐⭐⭐ Briana
This is such a good well-made dupe of the original brand which I was dying for but couldn't pull $1k for the bag at this moment lol. This is how I paired it 😊 -- ⭐⭐⭐⭐⭐ DeeDee
An eye-catching purse it's beautiful in person the photo didn't do it any justice. -- ⭐⭐⭐⭐⭐ Chatty
Excuse my finger but this purse was super cute!! It came quick & made the perfect accessory to finish off my white dress. -- ⭐⭐⭐⭐⭐ Tamauri
The bag added that extra pop to my plain dress. I loved it -- ⭐⭐⭐⭐⭐ Clarissa conner
This must be one of the cutest bags I have ever owned! It's so pretty unique& high in Quality. Received a lot of compliments and people asking me where I got it from.-- ⭐⭐⭐⭐⭐ Chrissy Mendes
Shipping Time
🔥Our current turnaround time is running 3-5 business days due to our products are all handmade. Although some of the items are made ahead, due to the high volume of orders, shipping times are longer than usual. If I have the item ordered in stock I will mail it out as soon as possible!
🚀Standard shipping is $5.99 and takes about 5-10 business days after shipment. There are expedited shipping options.
😉Thank you for your patience. Please let us know if you have any questions.