DOES WAIST TRAINING WORK?
Jan 27, 2022
DOES WAIST TRAINING WORK?
Don't just take our word for it – check out these amazing waist training results from real customers who were able to transform their figures using a daily waist training regimen. Below, you'll also find simple tips for finding the right waist trainer for your body.
SEE REAL BEFORE & AFTERS HERE

ALL ABOUT RESULTS
HOW SOON WILL YOU SEE WAIST TRAINING RESULTS?
The beauty of waist training is that the slimming and posture correction is instant! If you're trying waist training to supplement a fitness routine, results vary widely depending on your fitness level, when you start, how dedicated you are to your waist training regimen, your diet and exercise, and even your genetics. Our recommendation: keep going! Stick with it long enough and you could see some dramatic results in the mirror sooner than you think.
IS WAIST TRAINING RIGHT FOR ME?
You don't have to be a Kardashian to get amazing new curves from corset training. Anybody can achieve a skinnier waist by wearing a corset. And by choosing the right garment for your body shape, you can ensure your waist trainer will always be comfortable on your body. It's all about finding the right material and the right fit. We're here to help.
DO WAIST TRAINERS REALLY WORK?
The effects of wearing a waist trainer are instant. You'll look 1, 2 or even 3 sizes smaller as soon as you put on the garment. Waist training is also a great way to supplement the long-term slimming goals from your fitness routine. Does it work? See for yourself based on these incredible Waist Training Results, including waist training before and after photos from our customers.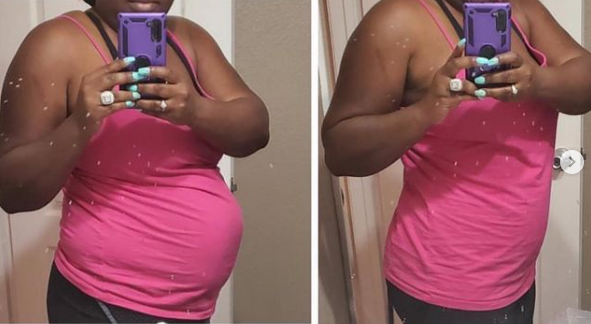 HOW TO GET THE BEST WAIST TRAINING RESULTS?
Waist training is most effective when used as part of an all-around healthy lifestyle. To ensure that you are getting the best results and tracking your progress you should:
Take photos of your progress.
Stay hydrated.
Follow a fitness routine that includes cardio & strength training.
Eat small, nutritious meals throughout the day.
Once you've worked up to it, wear your waist trainer 8–10 hours a day.