THE IMPORTANCE OF PROPER FIT
Nov 25, 2021
THE IMPORTANCE OF PROPER FIT
For the best results, your waist trainer should fit like a glove and should not cause any discomfort. That being said, most waist training corsets feel very tight when you first put them on. Don't worry – your body will grow accustomed to it very quickly. It's important to break in the garment before wearing it for long stretches. When your waist trainer first arrives, wear it loosely a couple of times for an hour or so before you start increasing the length of wear.

HOW TO FIND THE RIGHT SIZE WAIST TRAINER?
Remember: a waist trainer corset must be the right size for your body to create the most dramatic and most flattering results. But sizing depends on the product, so always follow the specific product's sizing chart.
HOW TO MEASURE FOR A WAIST TRAINER?
Use a standard cotton or vinyl tape measure. Make sure the tape is level and not too tight or too loose. Take a look at the graphic that demonstrates how to measure effectively.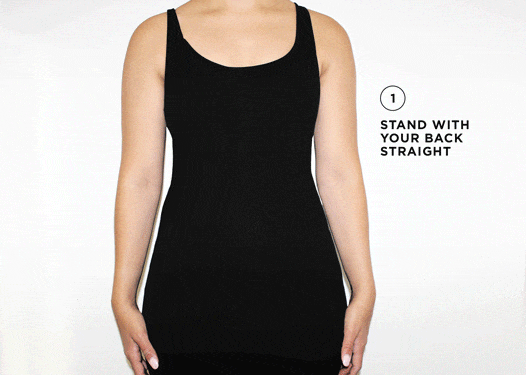 SIZING TIPS
When measuring, use fabric or vinyl measuring tape and make sure that it is parallel with the ground when you're taking the measurement. A waist trainer that doesn't fit will not be comfortable or effective. To properly size a corset, subtract three to four inches from your waist measurement. For example, if your waist measurement is 32, you should consider a size 28 corset.
Ultimately, if you are in-between sizes, always size up for the best results.
WHEN TO WEAR
How do you waist train when you're busy all day? Simple: you can wear a waist trainer just about anywhere, with almost any outfit! Since there are many different styles to choose from, you can select your cincher based on the clothing you want to pair them with.